Did you know that if you become a WellU's Businesspartner you can benefit from a whole range of materials/help that can be a great tool for your business as a Businesspartner? The WellU Rewards program, discussed below, was created to show you how you can effectively increase your income and achieve the next levels on WellU's career path. Below are some directions – keywords that will help you navigate through the WellU world 🙂
Do you know about WellBucks?
For the record: the WellU Rewards program is our own conversion system that uses "virtual coins" known as WellBucks, which reward your activity as a Businesspartner.
Do you know how to obtain WellBucks?
The program does not require you to learn anything new or partake in any new activity. You are rewarded for doing typical Businesspartner activities, such as inviting new participants to our events. Check the WellU Rewards tab, there you will find some hints.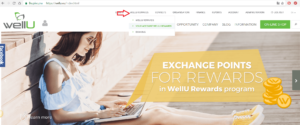 Do you know where to check how many WellBucks you have on your account?
Once logged in, in your user panel you will find a tab WellU Rewards -> Your WellU Rewards account at the top of the page and menu. We encourage you to regularly check in and monitor your account so that you can plan your actions to increase your points.
Are you already enjoying the benefits offered by the WellU Rewards program?
The right amount of collected WellBucks allows you to exchange them for catalogs, beauty samples or other marketing aids for which you will not incur additional costs. It's simply worth it! Check out what you can exchange for your points on Online store -> WellU Rewards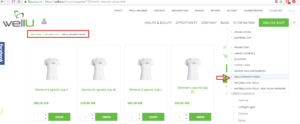 Get inspired!
We also encourage you to check the WellU Rewards -> Ranking tab, where you'll find the list of people who make great use of our program and, thanks to their enterprise, are at the top of our career path.
Everything clear? 😉 Do you want to join the leaders of our Ranking? In the next section we will show you how to be an effective Businesspartner.