You already know what the WellU Rewards program is and what benefits it brings. Get Wellbucks and enjoy the rewards you receive after exchanging your collected points. They can be a great tool to support your effectiveness as a Businesspartner.
How to achieve high performance that will convert into excellent financial results?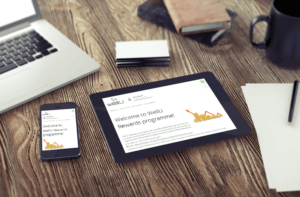 Here are some tips – good business practices that we encourage you to use in your day-to-day business dealings with customers:
• invite new people to events – please note that the regular meetings we organize throughout Poland (Beauty, Shape and Health) as well as in the Czech Republic and Slovakia (Anti-aging with Dr. Suchanek) are a great opportunity to meet your potential customers and to get WellBucks (you will receive points for each new person and completed questionnaire registered through the on-line system on our site)
•  after the meeting contact the people who filled in the questionnaires and ask which products they would like to try/order – you can offer them samples gained after exchanging your WellBucks for prizes or leave a catalog with our offer of beauty products.
• let them notice you – when leaving your catalog at the customer's place, remember to write down your ID number and other contact details on the last page so you don't lose contact with them, and the order placed will be credited on your account – your shopping actions will be generously rewarded
• meet at home, in cafes with people who would like to know more about our beauty products – a simple conversation in an intimate space is useful for building trust and lasting relationships, and gaining and registering a new client or Businesspartner means more WBs on your account!
• visit your beautician – is she already familiar with our products? Encourage her to test our special pro line designed for professionals. Points earned in WellU Rewards can be exchanged for tunics or hair bands with the WellU logo and might be a nice gift to the person who works for your well-being. Tell her about the opportunity to work with us – maybe she would like to become one of our affiliated salons or even our Businesspartner?
• give your customer a gift – rewards earned through exchanging points can be used not only for your own needs but also for your regular customers, for example as a free gift added to a next order, in gratitude for frequent purchases or as an incentive 🙂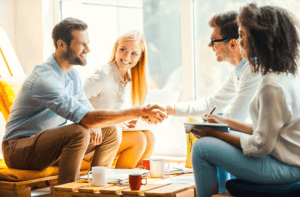 These are just some of the practices that will help you effectively create and expand your sales structure. We hope to inspire you to take further actions and show you the direction you can follow to increase your income.
Go for it! 🙂